How do you go about the often confusing task of choosing the right WordPress theme for your blog? There are literally thousands of WordPress templates available, how will you know which one will suit your blog best? And, what key features should you consider ensuring the optimal user experience and performance?
The difficulty in picking the right WordPress theme presents a considerable issue, as noted by WPTavern and CodeInWP. These authoritative sources confirm that the countless choices in themes, coupled with a lack of clear quality indicators, create a not-so-straightforward task and a dilemma for bloggers. To tackle this quandary, a structured approach is necessitated. This involves a thorough understanding of what constitutes a good WordPress theme, factors to consider, and where exactly to look.
In this article, you will learn an assortment of factors to guide you in making this vital decision. You will be introduced to the criteria you should use when selecting your blog's WordPress theme. Moreover, you will gain insights on how to ensure the chosen theme complements your blog's content and enhances the overall user experience.
We will then delve into the intricacies of free versus premium themes, responsive design, compatibility with essential plugins, and other considerations. Essentially, this article will demystify the process of selecting the right WordPress template and shed light on the significant factors that should guide this crucial decision.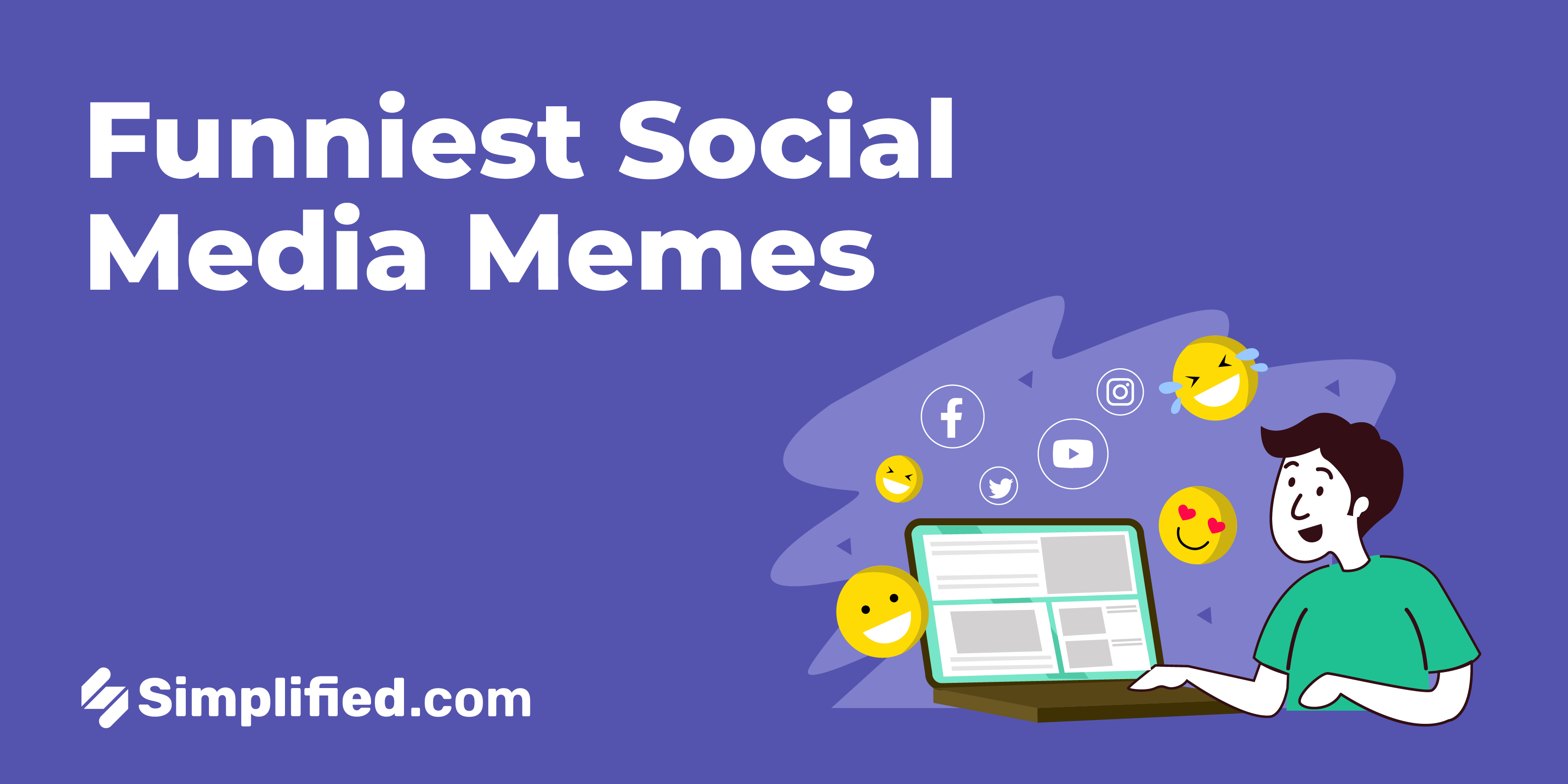 Basic Definitions: Choosing the Right WordPress Blog Template
Choosing the right template for your WordPress blog can be a tricky task for non-technical readers. But don't worry, let's break down a few key terms.

WordPress: It's a popular content management system used to build and maintain websites.

Blog: A regularly updated website, typically run by an individual or small group, containing written content or multimedia.

Template: In WordPress, template is a layout provided for the look and feel of your blog. It's the basis of your blog's design, presenting your content in an engaging manner.

Choosing the right template involves finding one that suits your blog's content and style, while remaining user-friendly to your readers.
Unleashing Your Creativity: Picking the Perfect WordPress Template for Your Blog
Identifying Your Blog's Needs
One of the first steps in this puzzle is identifying the needs of your content. What kind of blog are you running? Are you catering to a portfolio showcase, an eCommerce site, or a lifestyle blog? Your theme needs to reflect the type of content you are planning to produce. Certain themes are designed better for specific types of sites. An eCommerce-focused blog could benefit from a template with built-in WooCommerce support. In contrast, a photography blog would benefit more from a theme designed to showcase visuals in a big, bold way.
Understanding the needs of your audience is an additional factor. User experience can make or break a site, and the template you select will play a significant role in this. Does your audience value ease of navigation? Do they prefer a minimalist layout or something more vibrant? Researching your target market and acknowledging their preferences can guide you towards the perfect template.
Exploring Template Features and Customization
After establishing what you need your WordPress template to do, you can begin looking at other essential factors, like features and customization. Choose a template supporting the features you want. For instance, you might require a blog layout with a sidebar, or perhaps you need a theme with embedded social media channels.
Never underestimate the power of customization. While a template might have a specific design out of the box, many offer extensive customization options. This can range from color palette and typography changes to more in-depth layout alterations. A flexible template is like a piece of clay, ready to be molded into whatever vision you have in mind for your blog.
Firstly, check if the template supports your required features and is compatible with your plugin requirements.
Secondly, assess the customization options. Can you modify the template to meet your blog's unique aesthetics?
Lastly, always ensure that the template developer provides good support and updates. In a digital landscape, things can quickly change, and having a developer who is up-to-date is crucial.
Remember that the perfect template will not only compliment your content but also provide a pleasant experience for your audience. It is a central part of your blog's identity. Choose wisely, take time, do comprehensive research and you'll find your perfect WordPress template.
Maximizing User Experience: How the Right WordPress Template Elevates Your Blog
Igniting Online Identity: WordPress Templates and Blog Personality
Have you ever considered just how important your blog's interface is to your audience's perception of your blog's content and personality? By implementing the right WordPress template, you can create an online identity that artistically reflects the true essence of your blog content. Think about it, your blog layout is the first thing that greets your readers when they land on your page, and this initial impression plays an integral role in attracting and retaining readership. Hence, aligning your blog's interface to mirror the personality and value proposition of your content is no trivial matter. Creatively showcasing your blog's distinct characteristics using WordPress templates allows you to establish a unique online presence and creates an intuitive journey to effectively captivate your audience.
Decoding the Dilemma: Determining the Perfect WordPress Template
The main issue that bloggers face is selecting the apt WordPress template that authentically encapsulates their blog's temperament. The infinite assortment of WordPress templates out there may seem overwhelming, presenting a daunting task in finding the perfect fit. This isn't just about mere aesthetics or whimsical choices, nor is it just about blindly choosing the most popular theme. The crux of matter lies in recognizing the connection between your blog's subject matter, value proposition, and audience expectation, then accurately translating that into your blog's layout. You need to make well-thought-out choices on what features and design elements will best project your brand's personality and add value to your reader's engagement.
Illuminating Examples: Best Practices in Blog Personality Projection
Numerous successful blogs have leveraged WordPress templates to parallel their content personality and hence, maximize their online presence. For instance, a professional law blog might opt for a sleek, minimalist theme template to emphasize its gravitas and seriousness. A gardening blog might select a template featuring idyllic landscapes and nature-inspired palettes that resonates with the topic. Accomplishing this match is not just limited to customization of fonts, colors, and imagery but also involves the usability, navigation, and the strategic organization of content to enhance the user experience. The right facets of personalization boost your blog's readability and attractiveness, and ultimately, elevate your online identity.
By pursuing these practices, you pave the way for your blog to achieve a celebrated stature in the blogging community and stand out from the crowd.
Dare to Stand Out: Using WordPress Template Customization to Highlight Your Blog's Uniqueness
Navigating the Quandary of Choice
How can you best highlight the individuality of your digital presence when every other blog looks pretty much the same? It all boils down to selecting the right template for your WordPress blog. It's like selecting an outfit for yourself. By choosing the right template with ideal customization, not only can you ease the user navigation, but also portray your blog's individuality prominently. This can make your blog stand apart from the myriad of blogs that crowd the internet. So choose a unique, yet user-friendly template while ensuring that it embodies the essence of your blog.
Unraveling the Predicament
The primary issue here is not the insufficient options, but quite the contrary. With the wide array of templates available at disposal, selecting one might seem like an uphill task. Further, the challenge doesn't end in choosing a template. Customizing it to reflect your blog's unique personality requires creativity and technical insight. Every color, font size, image, and layout should be in line with your blog's theme and philosophy. Remember, your blog's appearance can significantly impact a visitor's decision to stay and explore or leave your site.
Time to Take Inspiration
Now that you understand the challenges and the importance of having a unique layout, let's look at some blogs that already rose to the occasion. A fashion blogger, for instance, can look up to websites like 'The Sartorialist' or 'Atlantic-Pacific', that have beautifully curated and customized their WordPress templates. Similarly, for a food blogger, websites like 'Pinch of Yum' and 'Cookie and Kate' demonstrate an ideal mix of uniqueness and user-friendliness.
In the end, it's all about understanding your audience, your content, and balancing it with your blog's personality. Making a good choice while customizing your template can turn your WordPress blog into an exquisite representation of you and your ideas.
Conclusion
Have you ever considered the massive impact the right template can have on your WordPress blog? The design of your blog can either attract readers or repel them. Therefore, careful and thoughtful selection of a template is essential. It has the power to determine your blog's success or failure. Your template should not only mirror your vision but also appeal to your target audience. Always endeavor to match your blog's subject with its visual presentation. Every detail, color, font, and layout counts in creating a perfect harmony that lures readers into your blog.
Thank you for investing your time and effort to follow our blog. We acknowledge and appreciate your support. By being part of our blog, you are not just another statistic; you are a valued community member who contributes to the growth and development of this platform. We are constantly seeking ways to improve and expand our content to cater to your needs. As a dedicated reader of our blog, you will always be in the loop. We commit to keeping you informed and entertained with each new release.
We understand that choosing a template can be overwhelming given the many options available. We are aware of the critical role the right template plays and we commit to continually guide you towards making the best decision. The future holds exciting times for our blog – we are lining up new posts, tips, advice, and a multitude of resources that will aid you in your blog journey. Your loyalty is appreciated and we promise not to disappoint. While you wait, we urge you to interact more with existing content – there is always something new to learn!
F.A.Q.
What is a WordPress template and why does it matter?
A WordPress template is a ready-made layout that allows you to structure and design your blog according to your needs. The choice of template can greatly influence the user experience on your blog, hence it is crucial to select one that fits well with your content.
How do I choose the right WordPress template for my blog?
To choose the right template for your WordPress blog, you need to consider aspects such as the type of content you produce, your target audience, and the functionality you require. It's also important to consider the template's responsiveness to different devices and its compatibility with various browsers.
Can I change my WordPress template after choosing it?
Yes, you can definitely change your WordPress template even after you have initially set it up. However, changing your template can affect your site's layout and functionality, so ensure to back up your data before making the change.
Will choosing a different template affect my blog's SEO?
The design and functionality of a template can indirectly influence your site's SEO. For example, if a template is not mobile-friendly or if it loads slowly, it could potentially affect your ranking in search engines. Hence, it's crucial to consider SEO-related factors while choosing a template.
Are there any costs involved in using WordPress templates?
While WordPress offers a range of free templates, there are also premium templates which come at a price. Premium templates often provide more customization options and additional features that may be beneficial for your blog.